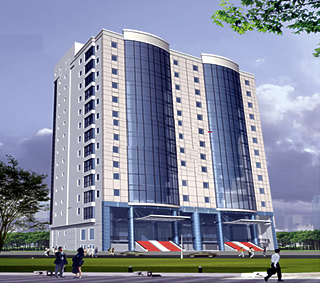 We are a leading company in Electronic Measurement Industry, which has top share in sales amount in Japan. We have recorded our growth and achieved outstanding results with cooperation and mutual reliance through years with Users and Suppliers. We invest in future with our knowledge, information, creativity and ingenuity, which are supported by our continuous endeavors to comprehend trends and dynamics in cutting-edge technologies. Our strength is our steadiness and solidity among this business through strategic foresight we have made.
Since its establishment, Nihon Denkei has consistently been dealing with various types of electronic measuring instruments and systems made by various companies for more than 60 years.
In order to satisfy customer's needs, we are offering our accumulated know-how by utilizing more than 5000 business partners' relationships. Please feel free to ask us for quotation or anything about measuring instruments!.
Corporate Profile
Registered Trade Name
NIHON DENKEI VIETNAM CO., LTD
Office
Floor 4-5, No.79 Tran Thai Tong street, Dich Vong Ward, Cau Giay district, Hanoi City, Vietnam.
Phone
+84-24-39516505
Fax
+84-24-39516508
Representative Directors
General Director Mr. Le Duc Doanh
Main Line of Business
Electronic measuring instruments, communication measuring instruments, computers and computer supplies, automate and labor-saving machines, physics and chemistry measuring equipments, industrial application instruments, production process measuring instruments, environmental testing instruments, photonic measuring instruments, educational laboratory equipments, power supplies, software products (planning, designing and manufacturing), measuring and testing jigs (planning, designing and manufacturing), electronic components, mechanical parts.
Licenses & Qualifications
Bussiness License No. 012043000560-KD
Company registration No. 0101957042
Ho Chi Minh City Representative Office
| | |
| --- | --- |
| Registered Trade Name | Ho Chi Minh City Representative Office |
| Office | 5th Floor, Cantavil Premier Building, No. 01 Song Hanh street, Ha Noi Highway, An Phu Ward, Thu Duc City, Ho Chi Minh City. |
| Phone | +84-28-6264-6363 / 6364 |
| Fax | +84-28-6264-6365 |
Company History Timeline
2005
Aug
Representative Office Opened
Unit 206, Thang Long IP, Dong Anh District, Hanoi, Vietnam
2006
May
Nihon Denkei Vietnam Co., Ltd established
Unit 206, Thang Long IP, Dong Anh District, Hanoi, Vietnam
2007
Apr
Ho Chi Minh Representative Office Opened
Unit 908, Zen Plaza Building, 54-56 Nguyen Trai St., Ben Thanh Ward, District 1, Ho Chi Minh City, Vietnam
2008
Feb
Calibration Laboratory got ISO/IEC 17025 Certificate
2018
Mar
Nihon Denkei Vietnam Co., Ltd
Hanoi Head Office relocated to:
Floor 4-5, No. 79, Tran Thai Tong Street, Cau Giay District, Hanoi, Vietnam
2019
Jan
Co-operated with JQA opened JQA Calibration Vietnam Co., Ltd (JQACV)
Unit 706, 7th floor, HITC Building, 239 Xuan Thuy Road, Dich Vong Hau Ward, Cau Giay District, Hanoi, Vietnam