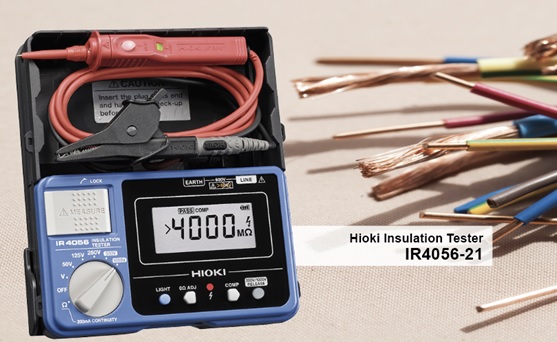 Hioki announces the launch of the IR4056-21 Insulation Resistance Tester.
This IR4056-21 allow users to execute safe and quick detection toward the current leakages during the insulation resistance testing.
The tester applies a known high DC voltage on the measurement target, which results in a current flow around the surface of the insulation.
This current is measured and the equivalent resistance, expressed in megohms (MΩ), is automatically calculated and displayed based on a
pre-set value enhances user experience and error-proof the testing result.
For more information, please click : Hioki IR4056-21 for Insulation Resistance Testing