Seminar Outline
〜 Line-ups 〜
Introduction of kakuhunter.
Basic Knowledge of kakuhunter.
〜 Recommended for the following people 〜
You feel the lack of basic knowledge on kakuhunter.
You are not sure how to use kakuhunter.
Lecturer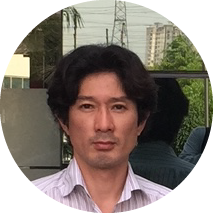 Masahiro Tsuji
Overseas Sales Department
How to join the webinar
After your applications is completed, you will receive an email with a URL for viewing the webinar.
This webinar will be conducted using Zoom webinar.
You can participate from anywhere with an internet connection.
Kindly take note that those who are thought to be our competitors are not permitted to log into this site