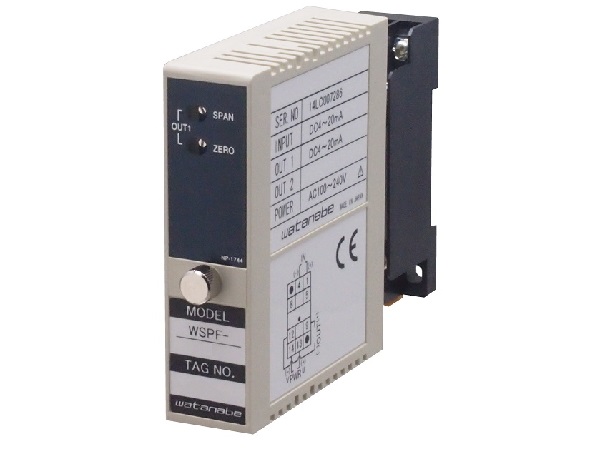 New series of Compact converters at low prices
●The most compact type of plug-in signal converter in
Watanabe Electric Industry's signal converter line.
Converts various signals from sensors and output to
DC signals which are useful at site.
These converters are isolated and reduce noise.

●13 models in WSPF series and the product line also
includes isolators, distributors (current loop supply),
thermocouple converters, RTD converters, and
potentiometer converters.

●WSPF's socket easily plug and unplug from the main
unit which can help reducing maintenance time.
Plug-in Compact Signal Converter
Maker:
Watanabe Electric Industry Co., Ltd.
Features
Fine zero & span adjustment by 15 turn trimmer
Zero & span adjustment ±10% full scale
Safe design by dielectric strength of 3000VAC
Compatible with 30Vdc power supply voltage
5 years warranty, long life
CE approved
Easy maintenance by pulugin type terminal
WATANABE / Application of Signal Converter