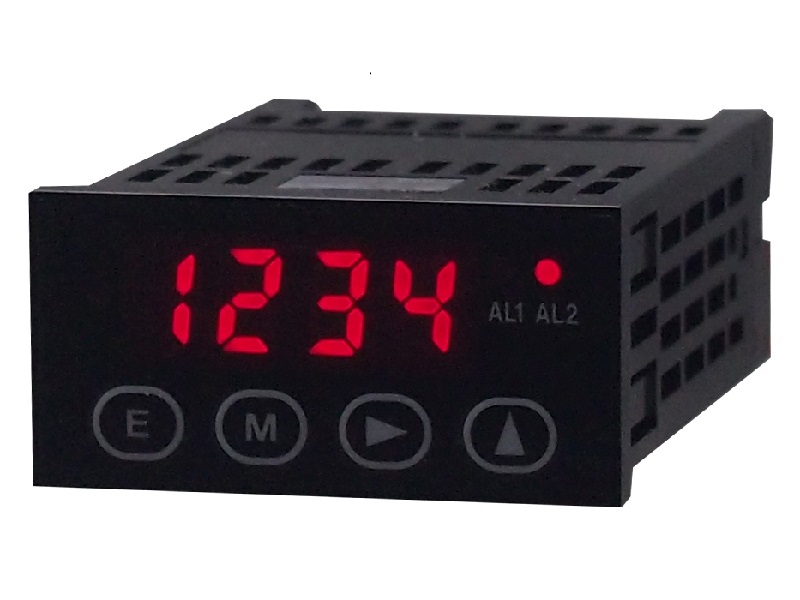 1/32 DIN compact size DC Meter Relay
1/32 DIN (24x48mm) compact size digital meter relay which can measure DC current and voltage.
Built-in 3 relay alarm outputs. (For upper limit alarm, lower limit alarm, OK)
In addition, analog output (4-20mA, 0-10V) or RS-485 output can be selected as an option.
A one-touch adapter has been newly developed for installation, and it can be installed with simple operations.
DC voltmeter/ammeter (24×48mm)
Maker:
Watanabe Electric Industry Co., Ltd.
Features
Compact 1/32 DIN size (24 x 48mm)
Short depth 72.8mm (15mm shorter than AM-215A)
Crossover wiring terminal for power is equipped to reduce wiring man-hours
IP65 rating for front bezel
WATANABE / Product Introduction
Line up