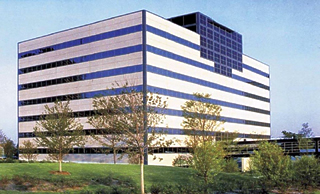 Denkei Americas is a reliable and trusted supplier for a variety of quality assurance equipment. In the electrical measurement industry, our Japan branches have proudly accomplished the largest market share for sales in Japan. We achieved this proud accomplishment by cooperating with our trusted suppliers to provide effective industry solutions.
Every Nihon Denkei branch invests in its future by training their team of professional service and sales engineers. We teach all our sales and service engineers growing industry trends, new product information, technical specifications, and trusted industry solutions. Every Denkei engineer is able to learn from suppliers and expand their knowledge about industry leading technical solutions.
Nihon Denkei has a rich 60-year history of dealing with various electronic measuring instruments and production systems. Throughout Nihon Denkei's history, the company has established more than 5000 close business relationships. Utilizing our experience, trained engineering staff, and long history we are able to match our customers with the right products for their business. Please feel free to reach out to us for a quotation, consultation, or any product information.
Corporate Profile
| | |
| --- | --- |
| Registered Trade Name | Denkei Corporation Americas |
| Office | 300 N Martingale Rd Suite 515 Schaumburg, IL 60173 |
| Phone | 1 (847) 584-2610 |
| Fax | 1 (847) 584-2612 |
| Representative Directors | Masaaki "Max" Koumi / President |
| Main Line of Business | Electronic measuring instruments, communication measuring instruments, computers and computer supplies, automate and labor-saving machines, physics and chemistry measuring equipment, industrial application instruments, production process measuring instruments, environmental testing instruments, photonic measuring instruments, educational laboratory equipment, power supplies, software products (planning, designing and manufacturing), measuring and testing jigs (planning, designing and manufacturing), electronic components, mechanical parts. |
Company History Timeline
2018
Jun
Our office opened in June 2018
300 N. Martingale Road, Suite 515, Schaumburg, IL 60173, USA