Seminar Outline
To perform electrostatic discharge (ESD) testing correctly, it is important to understand the ESD phenomena well
.
Our Seminar welcomes both novice and experienced R&D/QA technicians/engineers conducting EMC testing.
〜Recommended for the following people〜
You are doing ESD Testing and feel you lack basic knowledge.

You are doing ESD Testing, but wonder if you are doing it correctly.

You are doing ESD Testing, but wonder if you are getting the correct test results.
〜By attending this Seminar, you will gain the following results〜
You will gain the general understanding of ESD testing

Based on IEC 61000-4-2 and ISO 10605 such as test setup, test methods and important ESD characteristics.

Lecturer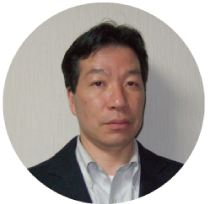 Prepared by: Dr. Takeshi Ishida
Engineering Department, Noise Laboratory Co., Ltd.,
IEC SC77B MT12 Expert Committee Member

Society of Automotive Engineers of Japan CISPR Subcommittee Member
How to join the webinar
After your applications are completed, you will receive an email with a URL for viewing the webinar.
This webinar will be conducted using Zoom webinar.

You can participate from anywhere with an internet connection.

Kindly take note that those who are thought to be our competitors are not permitted to log into this site