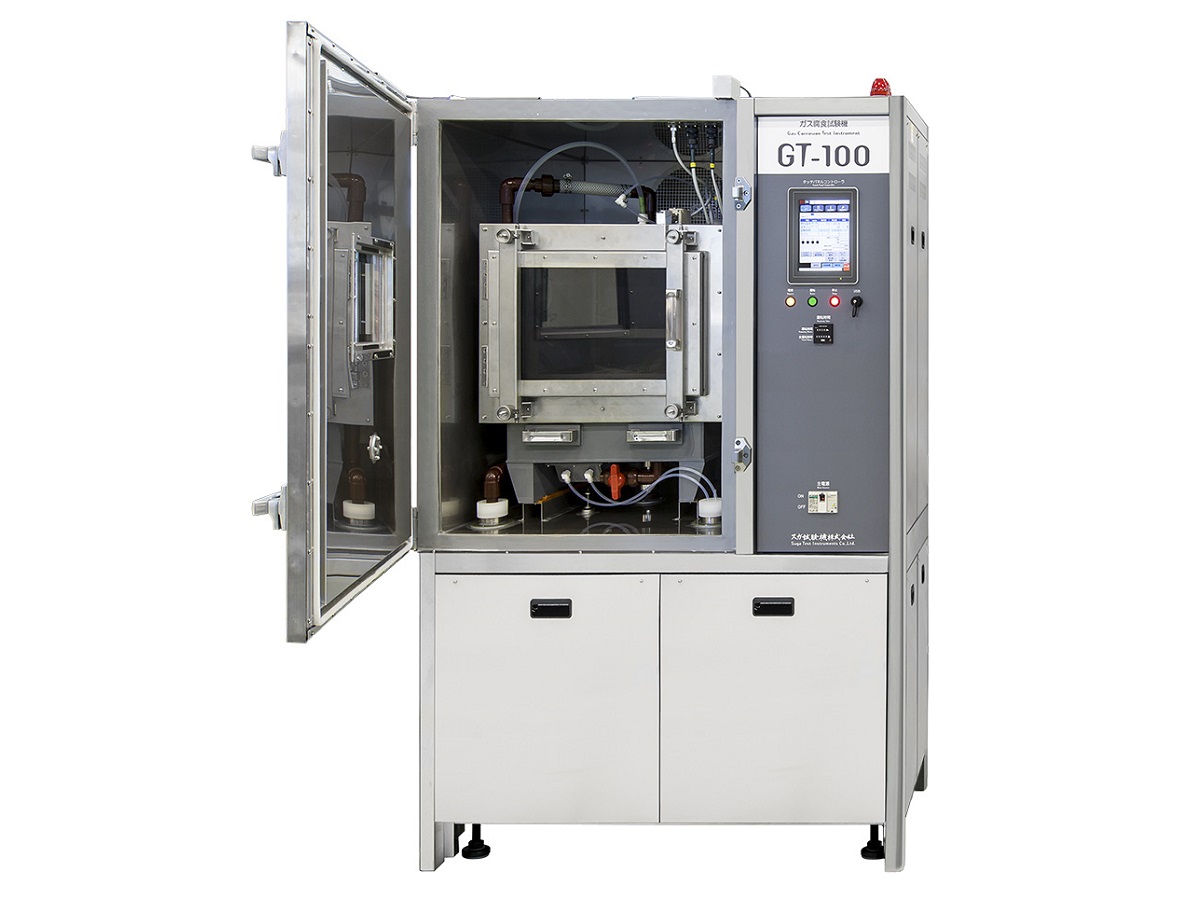 Instrument capable of accommodating test with and Without Cl2
This test instrument is capable of performing a gas corrosion test specified in the standard of ISO, IEC, JIS, etc.to evaluate the corrosion resistance of the electronic parts, plating, etc., and the storage stability of image.
Referring to IEC 60068-2-60(Environmental Testing -Part 2 : Test Ke : Flowing mixed gas corrosion test), a chlorine has a highly reactive , and once a test containing the chorine has been conducted, the chlorine shows strong interaction especially through reaction with hydrogen sulfide, there is a possibility of influencing test results. Moreover, it is extremely difficult to completely eliminate the chlorine from the sections that have been exposed to chlorine.
Gas corrosion Test Instrument
Maker:
Suga Test Instruments Co., Ltd.
Specification
Gas Concentration
Range
SO2
0.1~200ppm (100~200,000ppb)
H2S
0.01~200ppm ( 10~200,000ppb)
NO2
0.1~ 20ppm (100~20,000ppb)
Cl2
0.01~ 20ppm ( 10~20,000ppb)
Temperature and
Humidity Range
Temperature
20~65±1℃
Humidity
65~95±3%rh at 20℃
45~95±3%rh at 40℃
30~95±3%rh at 65℃
Effective Test Chamber Dimensions
Approx. Width 50 × Depth 50 × Height 40 cm
Main Unit External Dimensions
Approx. Width 130 × Depth 144 × Height 194 cm
Electrical Requirement
3-phase 200V approx. 19A 50/60Hz