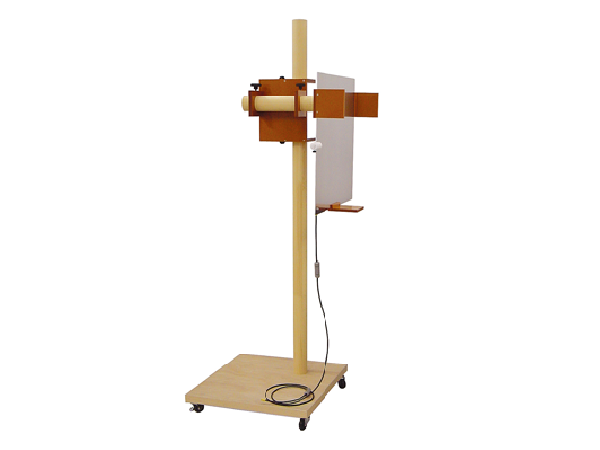 Conforming to IEC 61000-4-2
The Test Environment Model: ESS-801GL is a floor-standing vertical coupling plane and associated items used for discharge immunity tests for floor-standing equipment in accordance with IEC 61000-4-2 standard.
ESD Test Environment
Maker:
NOISE LABORATORY CO.,LTD.
Features
Adjustable height vertical coupling plane.
The distance from the coupling plane to the EUT surface can be easily maintained by a set of 10cm spacers.
Wooden insulation pallet minimizes the loss of energy produced by the simulator and the loss of high-frequency electromagnetic field, resulting in excellent determination and reproducibility.
Specifications
■ CONSTITUTION OF ESS-801GL ■
Description and Model
Specifications
Quantity
 Material
Insulation pallet
Model 03-00024A
Dimensions:
(W)1200x(H)1200x(t)100 mm
1 piece
Wood
Ground plane
Model: 03-00007A
Dimensions:
(W)1800x(H)1000x(t) 1.5 mm
1 set
(3 pieces)
Aluminum
Floor standing vertical coupling plane
Model: 03-00034A
Dimensions:
(W)540x(H)1540x (D)500 mm
1 piece
Wood, aluminum, bakelite
Cable with discharge resistors
Model: 05-00054B
470k ohm x 2 (resister value)
Length: 2000mm
1 piece
■ TEST SET-UP EXAMPLE ■