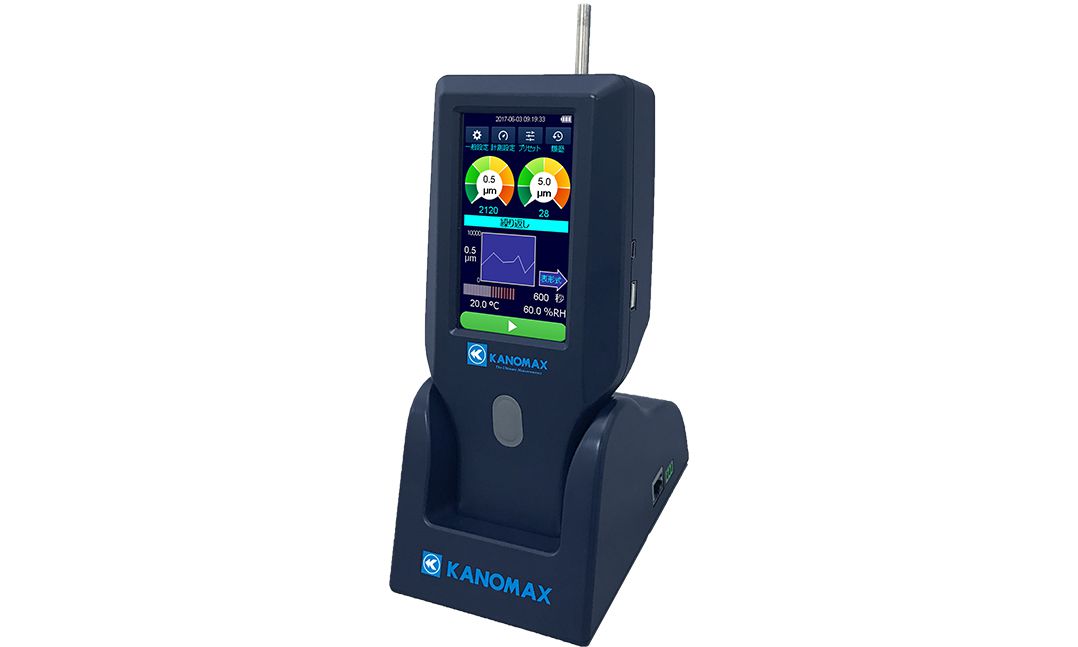 Kanomax's BRAND NEW Handheld Particle Counters (Models 3888 & 3889) are on course to set the standard of instrumentation in cleanroom/operating room monitoring and verification, filter testing, IAQ investigation, data center cleaning and plenty more highly specialized and highly sensitive applications.
HANDHELD PARTICLE COUNTERS
Features
Large and easy-to-use touch panel type 4.3-inch color display
Remote operation from a PC with the included software for easy monitoring of changes over time.
Two models with different particle size classifications are available (3 grain size and 6 grain size).
Available in four languages: Japanese, English, Chinese and Spanish.
Data can be easily retrieved via USB (memory/cable).
*If proofreading is requested, it will be sent back to Japan.