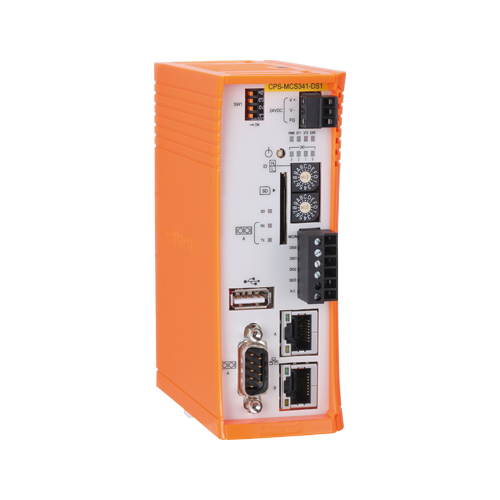 Configurable CPS-MCS341-DS1-131 -Wide Expandability -Various kind of I/O
CONPROSYS M2M Controller - Integrated Type (FANUC MT-LINKi enabled) / OPC UA / MTConnect / CNC / 1x LAN + HUB / 4x DI / 2x DO / 2x AI / 2x CNT / 1x RS-232C / 1x RS-485
CONPROSYS M2M Controller
Model:
CPS-MCS341-DS1-131
Features
Built-in OPC UA Server
Measurement and Upload
Web Monitoring
Web Task Script
Configurative modules
Adaptable to a wide range of temperature between -20 and 60°C
*For details about an extended warranty, please contact us.
Overview
The product is IoT/M2M controller with isolated digital input and output (Input : 4ch, Output : 4ch), RS232C, LAN interface, Ethernet Hub, and built-in OPC UA server. User can affix the stacking I/O modules of our CONPROSYS series as the application system desire. (up to 16 modules) This product is in compliant with the following standards: CE, FCC, UL and VCCI.