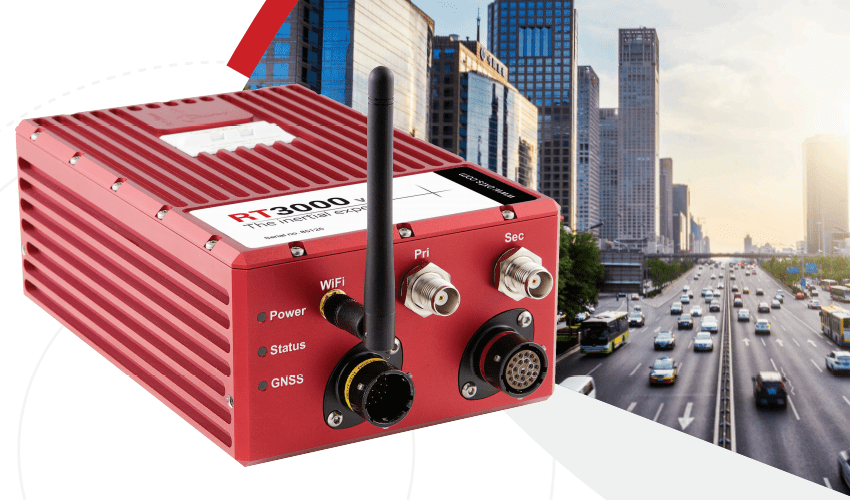 Indoor Positioning - The AVP/Park Assist testing solution from OxTS and Pozyx
No satellites? No Problem.
Capture accurate vehicle-to-target distances, in the absence of GNSS signals, for Automated Valet Parking and related testing.

The Indoor Positioning Solution from OxTS and Pozyx replaces GNSS, with ultra-wideband (UWB) technology, as an aiding source for the RT3000 v3. A network of static 'anchors', installed around the test area, play the role of the GNSS satellites. Tags, fixed to the test vehicle's exterior, take on the role of GNSS antenna; passing through position updates as the vehicles moves freely around the test area.
Global Satellite Navigation Systems (GNSS) and Inertial Navigation System (INS)
Maker:
Oxford Technical Solutions Ltd.
Existing integrations with AB Dynamics driving robots work as normal with the Indoor Positioning Solution.